Recycling a Computer? Let Repowered Be Your Alternative to Best Buy Recycling!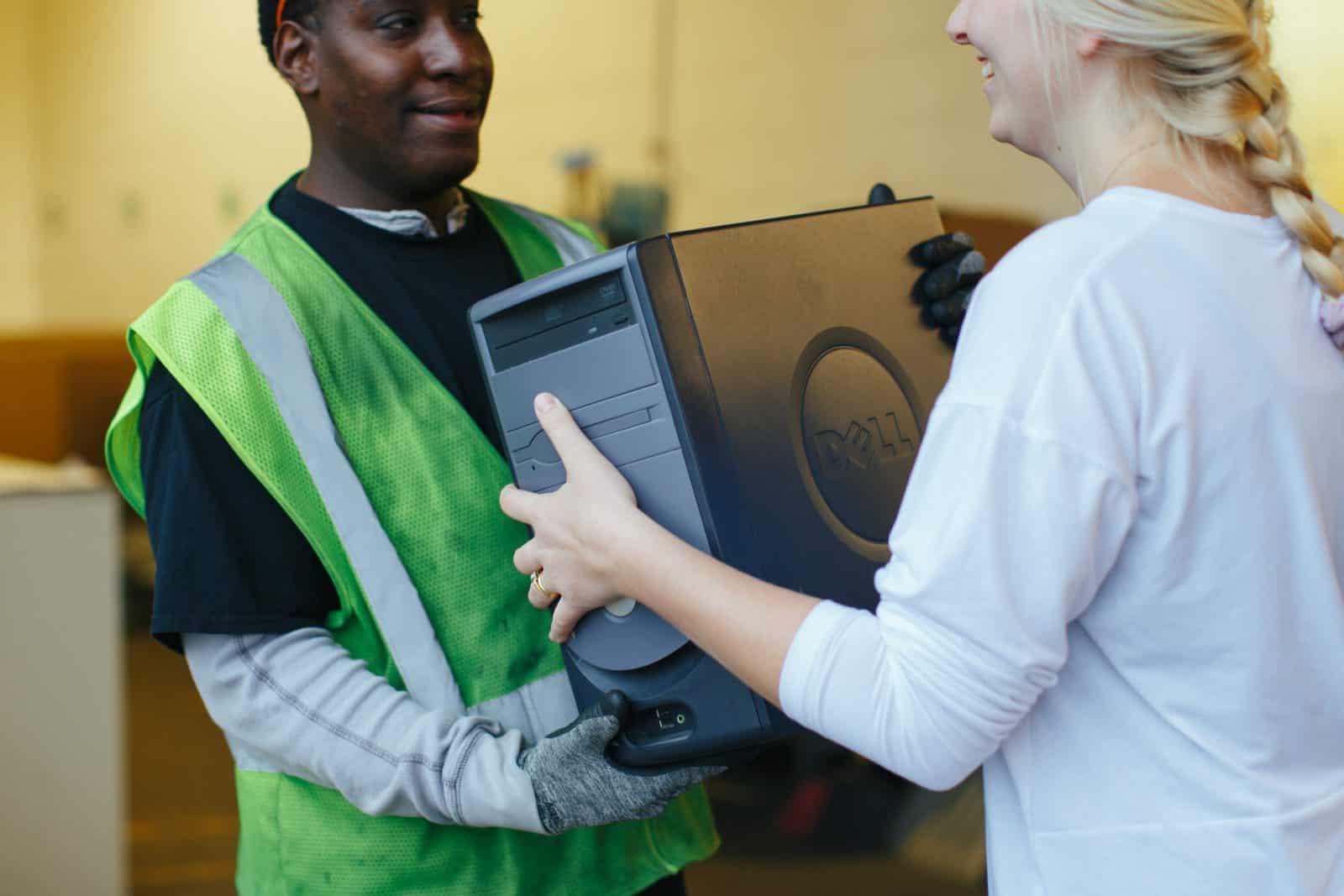 Recycling a computer can seem like a complicated process—one many people and businesses don't want to deal with. It's easier to let end-of-life assets collect dust in storage. But is that really the best approach? Stored assets can pose a data security risk to individuals, employees and clients or customers. But that's not all. Many electronics that are kept out of circulation could be refurbished and given a new life, reducing the demand for the manufacturing of new electronics. Parts from retired assets could also be recycled or salvaged and used in new devices.
Maybe you're just beginning to understand the importance of recycling your old computers and other equipment. At this point, it's important to also understand that not all electronics recycling services offer you and the environment the same benefits.
Best Buy is a trusted electronics retailer where many consumers purchase their laptop and desktop computers. Consequently, it's a common choice for electronics recycling, especially for people who don't know much about the IT asset disposition process and want to finally get rid of those old electronics that have been sitting around. However, it's important to understand the differences between working with Best Buy and working with a reputable ITAD vendor like Repowered.
When you work with Repowered as an alternative to Best Buy recycling, Repowered handles the steps of hard drive destruction.
At Repowered, we recognize the threat that data breaches pose to individuals in the private sector as well as to businesses.
A study by the National Association of Information Destruction (NAID) revealed that a whopping 40% of devices resold in "regular commerce channels" still contained personally identifiable information!
That's why your data security is our top priority. We make sure your hard drives are thoroughly wiped or physically destroyed so no sensitive data can be retrieved.
If you bring your old computers to Best Buy, destroying your data rests on your shoulders. Best Buy doesn't have a third-party certified process in place to do this for their customers. This adds yet another step to the process of getting rid of your old electronics and adds the stress of doing a thorough job.
When you work with Repowered as an alternative to Best Buy recycling, you can be confident that we maintain a tight chain of custody. 
Data theft during the electronics recycling process is a very real threat. 66% of data stolen during the recycling process happens in transit while 11% occurs once your electronics are in the warehouse.
When you choose to work with Repowered, we operate with a tight chain of custody so that, wherever your devices are, your data is safe.
When we pick up your electronics at your business, our in-house team transports them in our company trucks. We also maintain closed-circuit monitoring of all operations at our warehouse.
Yes, Repowered offers a pick-up service as well as onsite data destruction!
When you drop your electronics off at Best Buy, you're not guaranteed a tight chain of custody and must trust that everyone who handles your devices throughout the recycling and/or refurbishment process will handle them with integrity. Best Buy retail employees are not trained about data security in the way and ITAD company is.
When you work with Repowered as an alternative to Best Buy recycling, you can rest assured that we maintain the most stringent industry certifications. 
Not only do we prioritize your data security but we also make it our mission to protect our planet. We're proud to help individuals and businesses reduce their carbon footprints by operating with environmentally friendly practices. These practices reduce mining and manufacturing demands, reduce waste and keep toxins out of landfills.
That's why we undergo rigorous third-party audits and maintain R2 (Responsible Recycling™ certification. R2 requires that we uphold stringent environmental, data security, and employee safety standards.
We are also National Association of Information Destruction (NAID®) AAA certified and maintain the ISO 14001 and ISO 45001 certifications.
When you work with Repowered as an alternative to Best Buy recycling, you will encounter a fee difference.
For people who look strictly at fees, they may be inclined to bring their retired computers and other electronics to Best Buy since they don't charge a fee for their recycling services. There are, however, important reasons that Repowered charges basic service fees.
Fees are incurred in many aspects of the ITAD process including responsible certifications and regular audits, insurance, labor, plastics disposal, metals recycling and equipment costs.
When you work with Repowered for ITAD, you have the confidence that your data is safe and you're doing your part to protect the environment.
Learn more in our recent post!
Partner with Repowered as an alternative to Best Buy recycling and experience all the benefits! Contact us to learn more at 763.432.3117.