How Leaders Can Better Support Women in Tech
In the technology field, women have made incredible strides over just the past few decades. However, women in tech still face many challenges and barriers. According to a study by women technologists organization AnitaB, women made up only 27% of the tech workforce in 2021. This disparity is even more pronounced for women of color, who represented only 4% of that group.
Repowered is an industry leader in electronics recycling and refurbishing. As leaders in the tech industry, we make it a priority to create an environment where women can feel safe, respected, and able to reach their full potential. In honor of March being National Women's History Month, we're going to take a look at the value that women bring to the technology industry, and how leaders can better support them so they can continue to thrive. 
The Role of Women in Today's Tech Industry 
Women bring immense value to every industry they enter into. In the male-dominated tech industry, their presence is even more important, for a number of reasons:
Diversity of perspectives:

McKinsey & Company

research shows that women bring unique perspectives and experiences to the tech industry, in everything from coding to web development. This diversity of perspectives is crucial in today's rapidly changing tech landscape, where innovation and adaptability are key to success. 

Empathy in the workplace:

Statistically, women are often better able to build relational alliances and show great empathy with colleagues and direct reports better than their male counterparts. This quality can greatly improve employee retention and satisfaction, especially when women are placed in leadership roles. 

Closing the gender gap:

When we make it a priority to increase the representation of women in tech, not only do we close the gender gap, but we also promote equality, diversity, and safety for women in the tech industry. 

Higher revenues:

In this male-dominated industry, women are especially underrepresented leadership roles. However, when women are given the same advancement opportunities as their male counterparts, it's a boon to company profits. One study found that Fortune 500 companies with at least three women in leadership roles had a

66% higher ROI

over those that didn't. 
Everyone benefits from including women in the workplace. But inclusion doesn't stop after the hiring process — in the tech industry, it's extremely important that leaders make it common practice to support and empower their women technologists so that they can thrive in the workplace. 
4 Ways Leaders Can Support Women in Tech
1. Recognize and Celebrate the Achievements of Women in Tech
First and foremost, it's essential to recognize and acknowledge the contributions of women to the tech industry. Women have played a significant role in developing technology throughout history, but their contributions have often been overlooked or undervalued. Leaders can help change this by actively seeking out and promoting the work of women in tech. By highlighting their achievements and success stories, we can help inspire the next generation of women in tech.
2. Create an Inclusive, Safe Work Culture
To attract and retain women in tech, it's essential to create a culture that is inclusive and supportive. This means providing equal opportunities for professional development and advancement, regardless of gender or other personal characteristics. Leaders can also promote work-life balance, offer flexible scheduling, and support employee wellness programs. By creating a culture that values and supports all employees, regardless of their gender, we can help foster a more diverse and inclusive tech industry.
3. Provide Mentorship and Networking Opportunities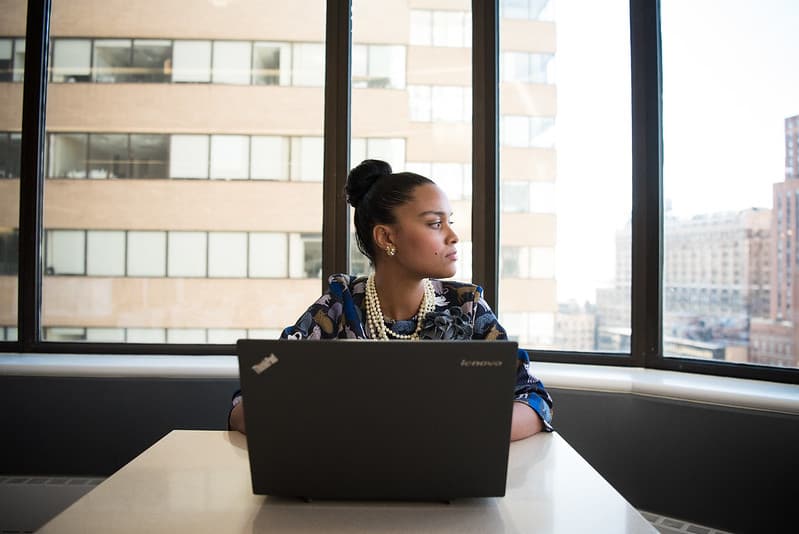 Mentorship and networking are critical to career advancement in any industry, but they can be especially important for women in tech. Leaders can help by providing mentorship programs and networking opportunities that connect women with other professionals in their field. This can help women build relationships, gain valuable insights, and develop the skills they need to succeed in their careers.
4. Support Nonprofits That Support Women in Tech
Finally, leaders in the tech industry can show their support by promoting nonprofits that promote women in tech. These organizations provide resources and support for women at all stages of their careers, from students to executives. Some notable nonprofits include:
As leaders in the tech industry, we have a responsibility to create an environment where women can thrive. As you implement these practices, you can look forward to becoming known as a leader who cares for their employees and gives them the respect they deserve. Do this, and employees of all kinds — women especially — will be excited to work for and devote themselves to your organization.
Repowered is an industry leader in electronics recycling and refurbishing with the goal of building a more sustainable future for all. We believe that diversity and inclusion are key to achieving this goal, and that means empowering women to succeed in their careers. By supporting companies like Repowered and empowering women in tech, we can build a more innovative, sustainable, and equitable future for all. Give us a call at 612-260-9427 to learn more, or to ask about electronics recycling and refurbishing services.