I Hope We Stop Winning Awards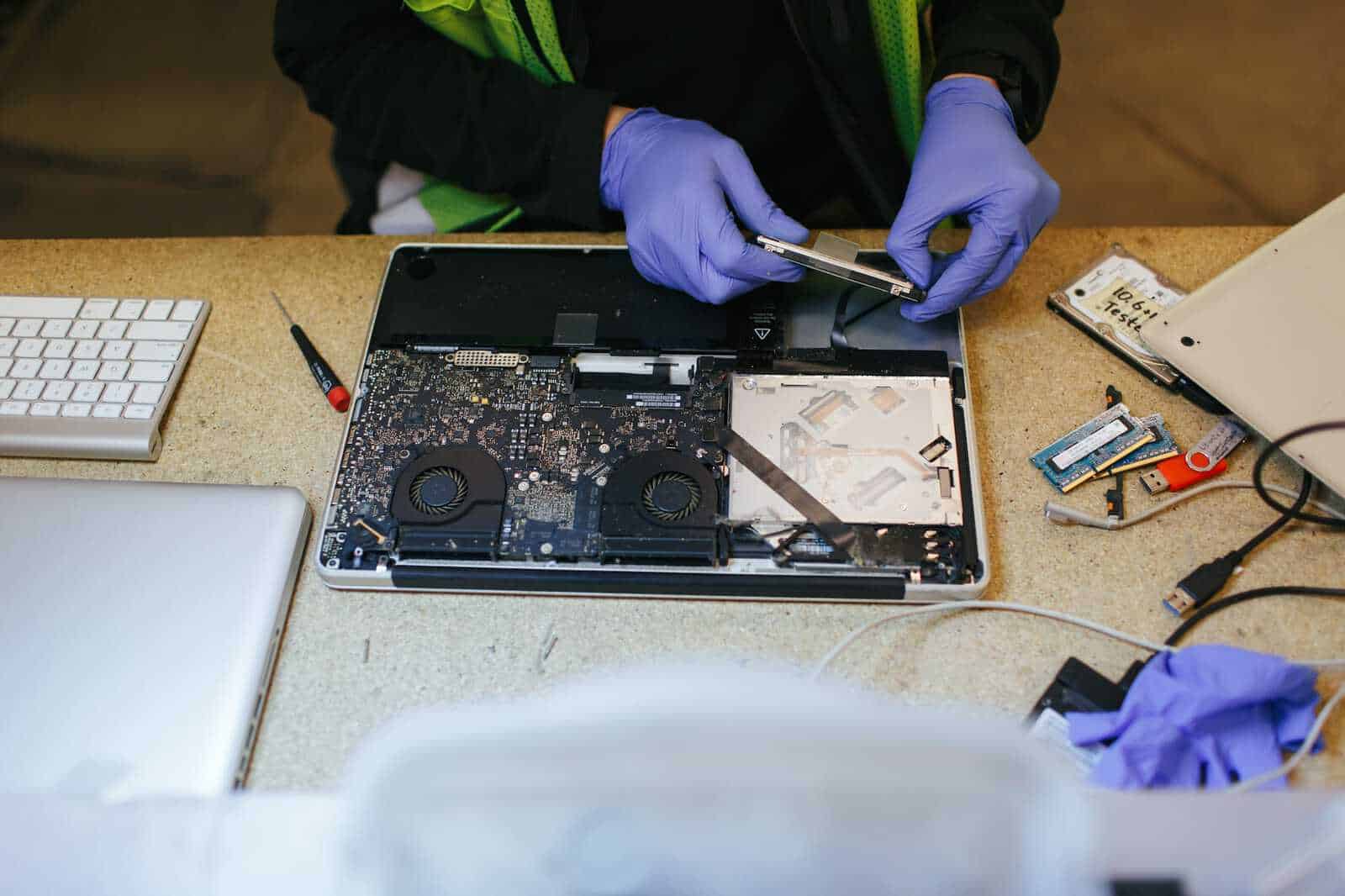 From our CEO, Amanda LaGrange–
I hope we stop winning awards at Tech Dump.
Don't get me wrong, I am incredibly proud of all that our team has accomplished and our continued impact. We are all thrilled to be named the 2020 Minnesota Tech Association's Tekne Award winner for Tech for Good. But I dream of it no longer being special, of it no longer being award-worthy to show that everything and everyone has value.
What if scaling an operation serving the people and planet well was only deserving of a participation trophy–nothing fancy or special–because every organization ensured they were making a positive impact in our community? What if a business that didn't advance people and the planet was a major exception, and not so commonplace?
What if an organization that meets people where they are today and doesn't define them by their worst day was the norm? Having seen firsthand the difference it makes to a person facing all of the challenges of re-entry after incarceration to be treated fairly, respectfully, and paid a living wage, I can assure you it makes a difference.
What if, as a society, we believed that people who have served out a sentence are ready to not only improve their lives, but the lives of those around them, and the world at large? We know that the national rate of recidivism is 43%. There are a lot of factors that go into that, but I am confident we all can help do our part to mitigate that by approaching things differently. I am available to speak to anyone interested in our employment model and ways that you and your team can plug into resources and information on this important issue.
And, what if vetting vendors and not taking shortcuts to ensure that proper environmental standards are upheld was assumed of every enterprise? Every consumer and every organization makes choices that have impact every day. I urge you to ensure that your team is doing the utmost to take stock of your vendor list and evaluate if you are giving your business to organizations that are truly using best practices and can prove it to you.
My dream for our community is that an organization, like ours, that employs people who have a history of incarceration or addiction is no longer newsworthy. My hope is that we all build businesses focused on making our community more equitable while addressing climate change. These things are not mutually exclusive. Our community needs us to lead from a place of empathy and compassion and to center equity in everything we do. There simply is not a minute to waste.
In the coming months, we'll be running a series of panel discussions around these topics– stay tuned for further information on those.
These aren't far off dreams. Tech Dump has proven for the last 10 years that this is possible. We have been demonstrating this, and now we are not just inviting, but demanding our fellow business leaders join us in being the change they want to see in the world, with URGENCY.
Please join us in the building the what if. And now, let's get to work.