Paying for Certified ITAD Services Can Protect You From an Expensive Lawsuit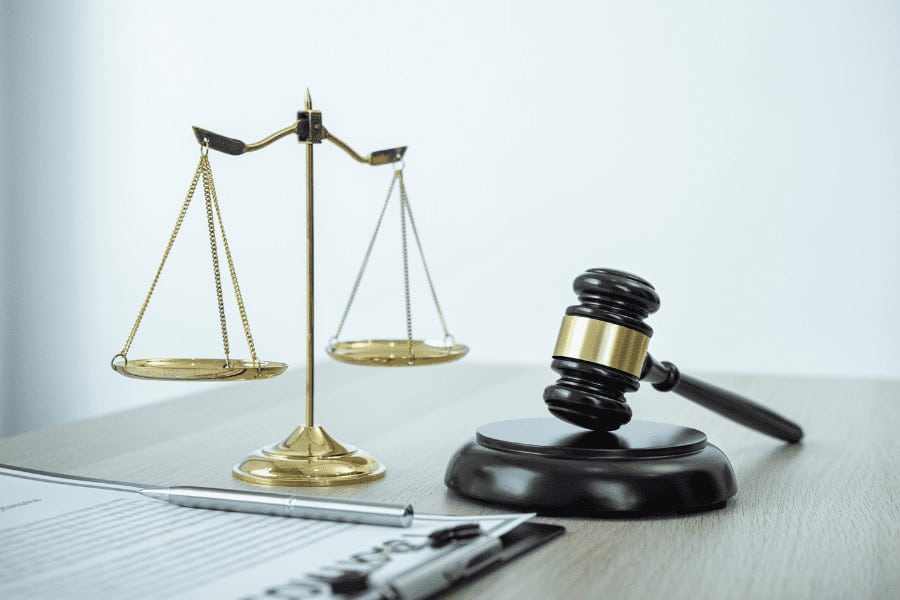 Data breaches have impacted millions of consumers over the past several years. Companies with data breaches are being sued for their failure to protect their clients' and patients' private information…and it's costing them big.
One of the most well-known data breaches in recent history was the 2017 Equifax breach, where lax security methods led to the theft of 143 million social security numbers, credit card numbers, and driver's licenses.
This shows the importance of having strong data security measures in place. But data security shouldn't end when your devices are no longer usable.
Improper disposal of ewaste can also put your data at risk (not to mention harm the environment) and expose your company to potential lawsuits. Case in point:
These are only a few examples of companies who faced expensive lawsuits due to lack of data security or improper disposal of ewaste. There are dozens more. And without proper cybersecurity practices, your company could be next.
In an age where it seems another data breach hits the news every week, your company can't be too cautious about data security. And paying for certified ITAD services is an often overlooked part of keeping your data safe.
Data Breaches Up Significantly Since 2019
A data breach report by IBM and the Ponemon Institute found that the chance of experiencing a data breach was 29.6 percent in 2019…and that probability has only risen in the years since.
In fact, data breaches skyrocketed from 2020 to 2021. According to the Identity Theft Resource Center's 2021 Annual Data Breach Report, the overall number of data compromises rose more than 68 percent in 2021 compared to 2020, reaching the highest total number of data breaches ever reported.
This report also noted that attacks involving ransomware doubled in 2021 and 2020. While phishing has been the top cause of data breaches for years, it's expected that ransomware will surpass phishing as the top cause this year.
The Staggering Cost of a Data Breach
According to the IBM and Ponemon Institute report, the average cost of a data breach worldwide is $4.24 million (up 10% from $3.86 million in 2019). In the U.S., this cost is significantly higher, at $9.05 million—up a whopping 255% over the past 15 years (from $3.54 million in 2006)!
These amounts encompass hundreds of thousands of cost factors, including legal, regulatory, and technical activities, loss of brand equity, customer turnover, and loss of employee productivity.
IBM and Ponemon also found that the average data breach cost was $1.07 million higher in organizations with some type of remote work model. (In part because it takes longer to contain breaches with a remote workforce.)
Keep your data safe and your reputation secure by developing an effective, secure and profitable IT asset disposition (ITAD) program for your business! Our FREE GUIDE will show you how!
The cost is highest in the healthcare industry, with the worldwide average reaching $9.23 million in 2021 (up 29.5% over 2020's cost of 7.13 million).
Lost business was the largest contributing factor to data breach costs—including customer turnover, the added costs of acquiring new business, and lost revenue due to system unavailability during cyberattacks.
What's more, the effects of a data breach can impact your company for several years after it is detected and contained, both in direct financial costs and in the form of brand reputation loss.
Data Security Extends Beyond the Cloud
With this increase in cybercrime risk, it's vital for every company to utilize strong data security practices.
While devices are in active use, they should be updated regularly and protected by firewalls as well as antivirus and antimalware software (with virus definitions being updated daily). Educate your staff on creating and using strong passwords. And make sure all of these practices are in place both for devices used in the office as well as those being used by remote workers.
But cybersecurity practices shouldn't stop when devices are no longer being actively used. Not all threats to your data come from the cloud.
Data protection, data security, and data breach prevention strategies will help address cybersecurity risks and improve overall security. But what happens to your data once your devices are retired?
An effective, comprehensive cybersecurity policy should include everything from asset procurement to retirement. Once computers and other devices are no longer in use, they need to be disposed of properly and securely by a certified ITAD vendor.
Paying for certified ITAD services that offer secure data destruction and electronics recycling will help keep your information private and your data secure even after you retire outdated technology.
When done properly, this will help you avoid the fines and legal fees that can come with a data breach.
Repowered is a trusted resource for many businesses who rely on us to handle their most sensitive information. Our electronics recycling process guarantees all data is destroyed, and we are R2 and NAID certified, verifying our strict adherence to secure protocols.
Partnering with Repowered for your ITAD needs can help save your company from the cost of an expensive data breach and protect your brand reputation. Give us a call today at 763.432.3117 to get started.