The Truth About Data Centers and Sustainability, and Why ITAD Is Important
The Uptime Institute Global Data Center Survey 2022 recently came out, with findings regarding the practices and experiences of data center owners and operators. 
The survey covered several areas, including performance, resiliency, efficiency, innovative technologies, staffing, and sustainability. It's this last element—sustainability—that we're most interested in exploring.
The growing data center industry is expected to experience increased scrutiny, along with new regulations and reporting requirements, in the near future. Rising pressure from legislators and other authorities will require data center operators to amp up their data collection and reporting efforts, and many are, unfortunately, unprepared for that change.
One element of sustainability that will be increasingly vital for data centers to implement is IT Asset Disposition, or ITAD. 
In this blog, we'll discuss some of the findings of the Uptime survey as they relate to sustainability, as well as why ITAD is important for data centers to include in their sustainability efforts.
The Truth About Data Centers and Sustainability
This report was eye-opening, showing that the majority of data center operators don't track and report key sustainability data, including carbon emissions, water use, and e-waste.
Carbon Emissions
When it came to carbon emissions, the numbers were not encouraging. Only 37% of data center operators said they collect carbon emissions data. And that number was even lower for operators who collect Scope 1 and 2 (direct and supply energy) carbon emissions (at 17%) and those who collect Scope 1, 2, and 3 (supply chain partners) emissions (at 12%).
However, new laws expected to be implemented around the world will require more of this data to be collected and reported, so operators will need to prepare for that change.
Water Use
The numbers for water use data collection weren't much better, with 39% of operators currently reporting their water usage. The reason most operators gave for not tracking their water use was that they didn't have a business justification for it (in other words, it wasn't a high priority for management). 
But this is another area that data centers will need to pay greater attention to in the future. Many areas are beginning to require new build data center developments to be designed for minimal water consumption. This will require, among other things, that future cooling equipment be designed to minimize or eliminate the use of water.
E-waste or Equipment Life Cycles
To us, one of the most disappointing statistics in this report was the extremely low number of data centers who keep track of their e-waste. Only 28% of operators said they track their e-waste or equipment life cycles.
In an industry for which robust data security is key, it's surprising that keeping track of e-waste isn't a higher priority. Tracking e-waste is not only crucial for sustainability, but as we've discussed before, for any organization that collects and stores data, proper data destruction is absolutely essential when old equipment is retired. Failure to properly destroy sensitive data can result in data leaks, expensive lawsuits, and a damaged reputation.
What Does ITAD for Data Centers Look Like?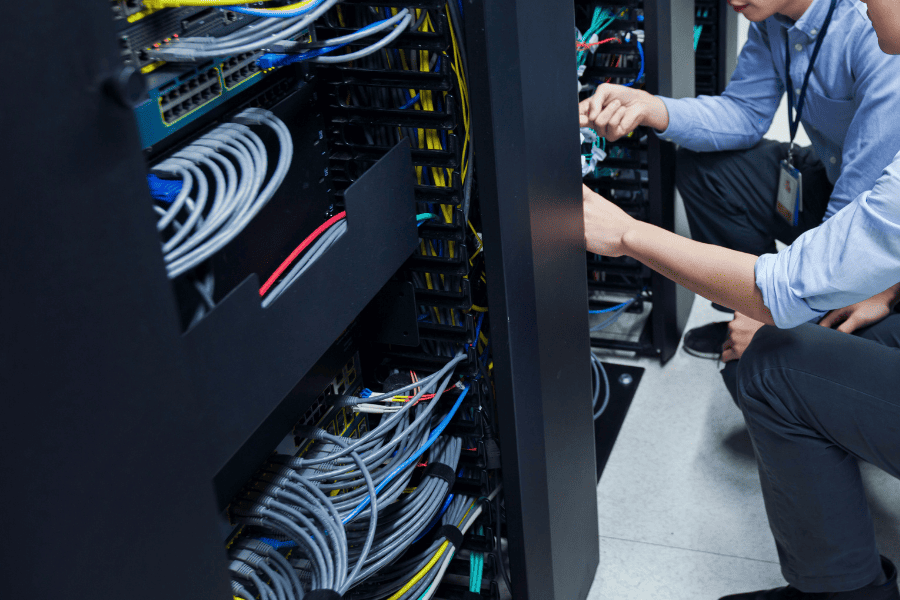 This is why ITAD is important. It's vital for data centers to have an asset management plan in place, preferably in partnership with a certified ITAD vendor like Repowered. 
Keep your data safe and your reputation secure by developing an effective, secure and profitable IT asset disposition (ITAD) program for your business. Our FREE GUIDE will show you how >>
Here's how IT asset disposition works:
Equipment being retired is decommissioned and inventoried.

Safe data destruction practices are followed, which typically means that data is destroyed before the equipment leaves the data center.

Equipment is packed up and taken to a facility that specializes in refurbishing and sustainably recycling used electronics.

Equipment is then either refurbished for reuse/resale or properly recycled, and a documented audit trail is created to confirm how and when assets were disposed of.
In addition, a reputable ITAD partner will furnish the organization with documentation showing verification of data destruction. Repowered also helps organizations recover value from their equipment that still has use while maintaining compliance with data security and other regulations.
Make Repowered Your ITAD Partner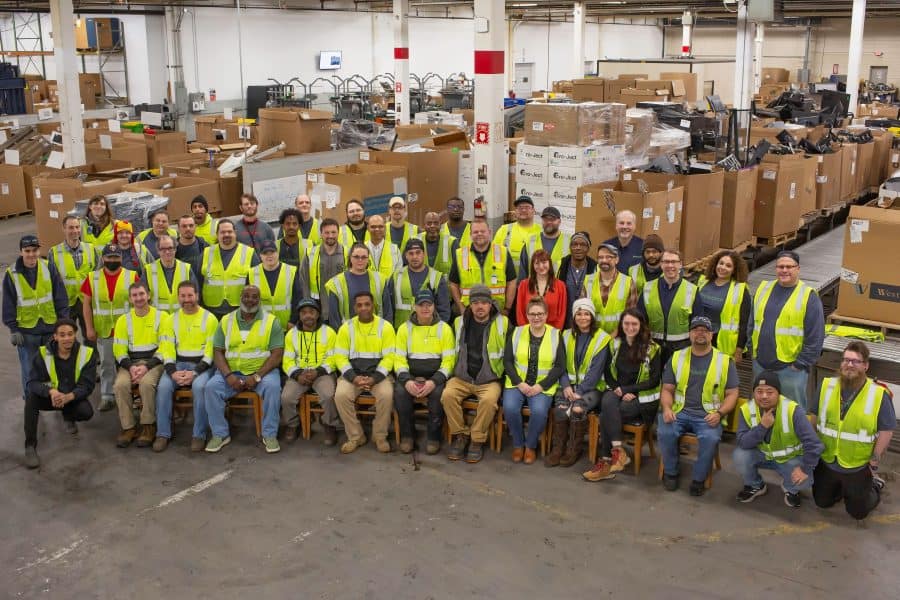 If your data center doesn't yet have an asset management plan in place—or an ITAD partner—it's time you did.
Repowered is a certified electronics recycler committed to the highest industry standards for asset disposition. We'll create a customized asset management plan that meets your corporate objectives and keeps your company fully compliant with all necessary regulations. Our secure data sanitization and destruction process is continually tested and audited to guarantee your data remains confidential and recycled components are processed responsibly.  
Repowered can handle all of your data center ITAD needs, from decommissioning and equipment retirement to data destruction and more. To discuss the options that best fit your organization's needs, give us a call at 763.432.3117 or request service here.