Stay Compliant
Certificates of Destruction & Sanitization
Our Data Destruction Guarantee
---
---
Does your company require additional documentation about data destruction processes? With regulations such as HIPAA and Sarbanes Oxley, several customers require serial number documentation for each hard drive destroyed, which Repowered provides through our Certificates of Destruction (COD) or Certificates of Sanitization (COS).
Our secure process:
Your devices will be labeled onsite.
Items are then counted and tracked, with your team signing off on the items being removed from your site.
We also understand the importance of a strict chain of custody as part of our data security practices, as materials are transported and arrive at our controlled-access facility.
Finally, a report will be issued, via email, providing the verification of data destruction.
Volume pricing is available.
---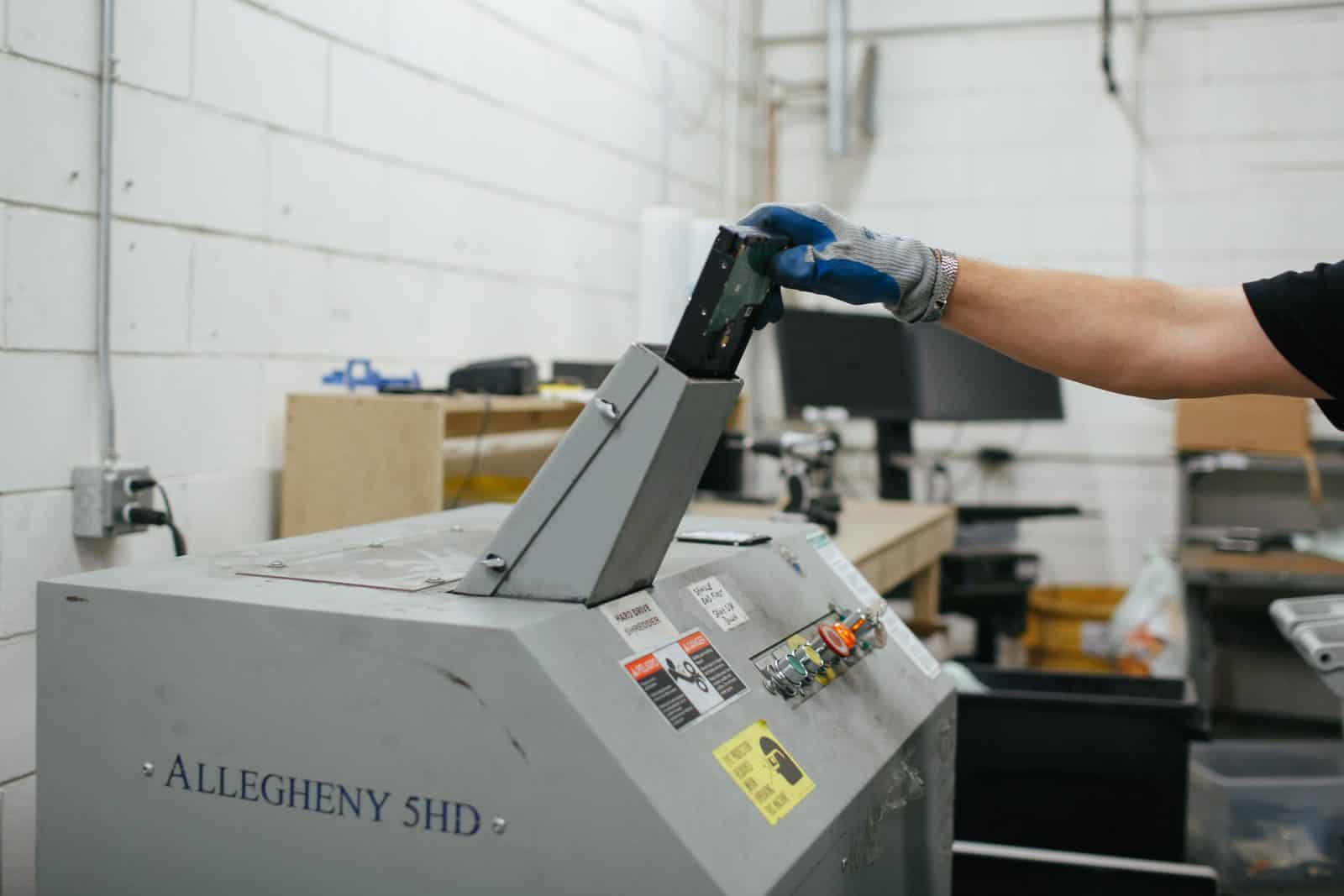 Certificates of Sanitization
The preferred method to ensure minimal environmental impact by securely removing the data and then reusing the drive. Sanitization significantly reduces greenhouse gas emissions by reducing the number of new drives that need to be manufactured.
---
Certificates of Destruction
We use our hard drive shredder onsite to physically destroy drives into tiny 1/2'' pieces.
All materials are properly processed and smelted to become future electronics and other materials.