ITAD Pickup Procedure During COVID: What You Can Expect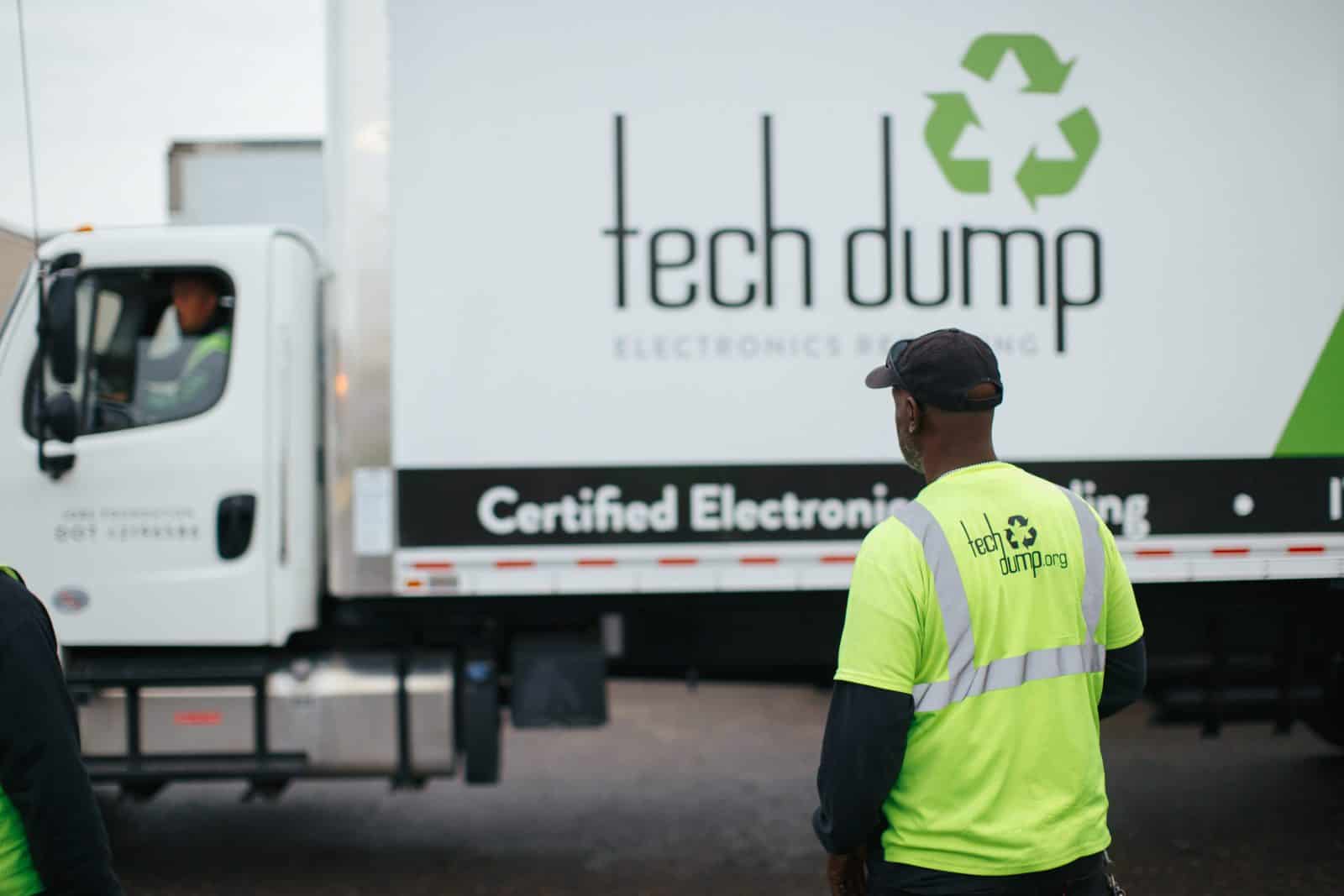 In the wake of COVID's entrance onto the world scene, policies and procedures have changed dramatically across nearly every industry. This spring, schools switched to distance learning, religious organizations, gyms, dance and art studios, among others, began offering Zoom instruction and, in an attempt to stay afloat, many restaurants switched to take-out service only.
Even as the economy begins to open back up, things are different. Businesses are doubling down on sanitary procedures and working hard to limit or minimize contact, Tech Dump included. As an extension of the same great service you've come to expect, we've adjusted our protocol to protect our customers and our team members.
Behind-the-scenes changes that assure everyone's safety
Our truck is equipped with cloth masks, hand sanitizer and disinfectant. The truck cab will be disinfected before and after each route and after every trip to our warehouse.
Team members will wear cloth masks at all times in the company truck.
Team members will wear cloth masks, safety glasses and work gloves at all pickups.
Changes you will notice at pickup
Our pickup is no-contact. You will not need to handle the tablet for signing off on the pickup and you will not receive any paperwork from us at that time.
We will not accept payment for our services at the time of pickup, unless previously arranged. We will email you an invoice for payment within 30 days.
IT assets must be accessible at a dock, preferably boxed and on pallets. If your building does not have dock access, we will provide you with wheeled carts to load electronics on prior to our arrival. You can meet us outside with the wheeled carts at the scheduled pickup time.
Unless your office has been functionally vacant for at least 3 days, we will not come into your office space to collect your IT assets.
At Tech Dump, our goal is to continue to provide you with an effective, secure and profitable ITAD program during this unusual time. Rest assured that your safety and the safety of your data are our top priorities. If you have any questions or would like to make arrangements for asset pickup, give us a call at 763-432-3117.